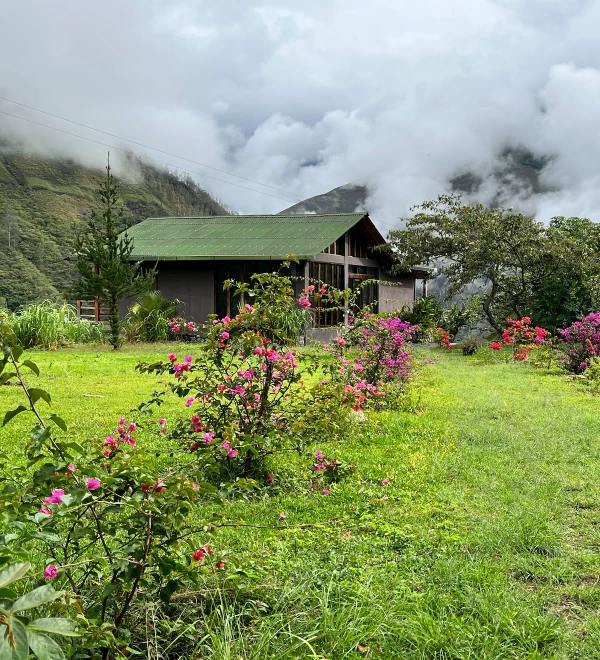 VERTIKAL LODGE
HOTEL EN SANTA TERESA
Vertikal Lodge Extreme Adventure and Stay
The only hotel in Santa Teresa that offers unique views from the highest part of the town, built on the edge of the cliff experiencing a unique and comfortable experience during your stay, each of the rooms has a spectacular balcony where you can sit quietly and watch the sunset and in the morning receive the delicious breakfast, the eco lodge Vertikal has ample recreation field. Make the most of your stay with Vertikal Zipline that will take you to the limit of adrenaline flying from one mountain to another accompanied by certified guides.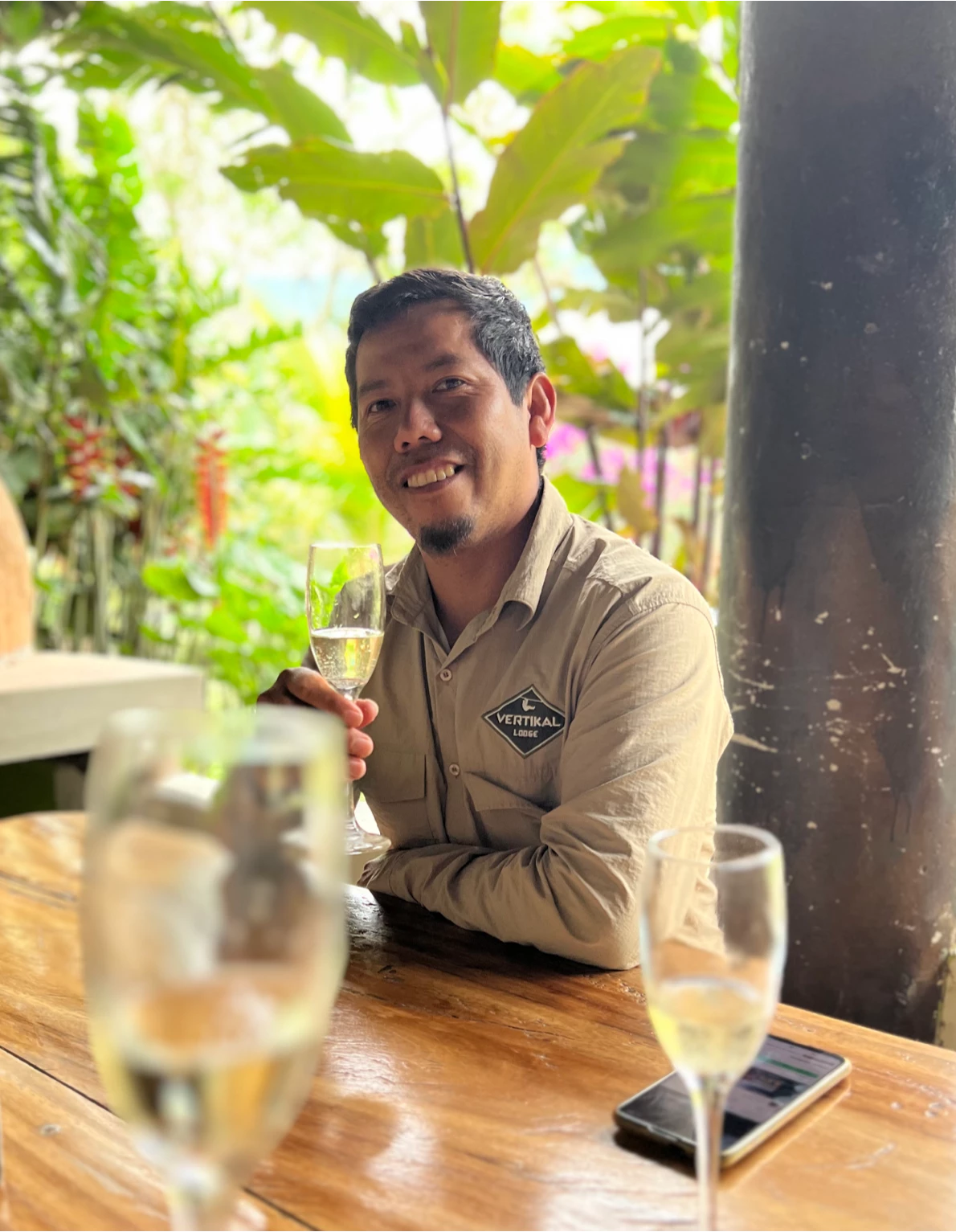 I'm Pablo, I'll be your host, I invite you to visit our lodge and also to know our village of Santa Teresa.
RESERVAR AQUI
* Seleciona fecha de ingreso y salida
tulodge.com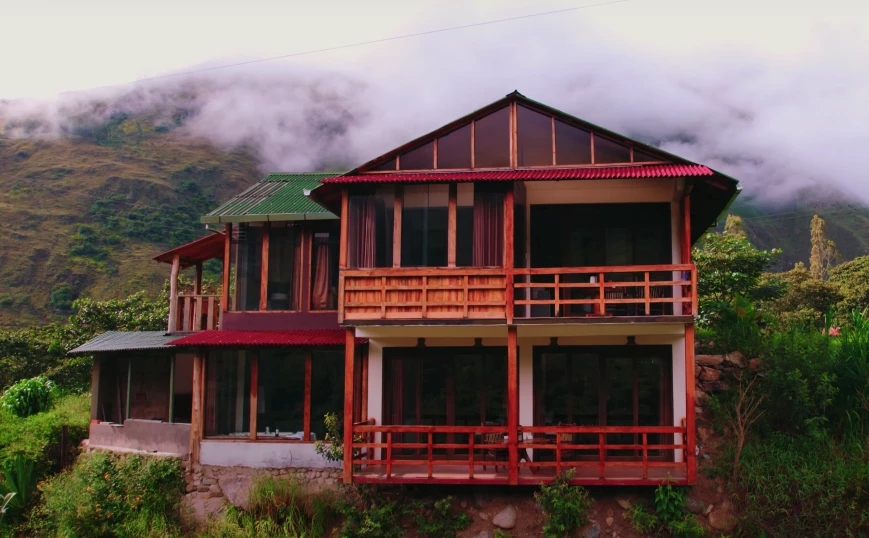 LOCATION
Santa Teresa tranquility & relaxation
A step away from Machu Picchu is the best hotel in Santa Teresa. Experience the natural environment in a cozy and homey atmosphere.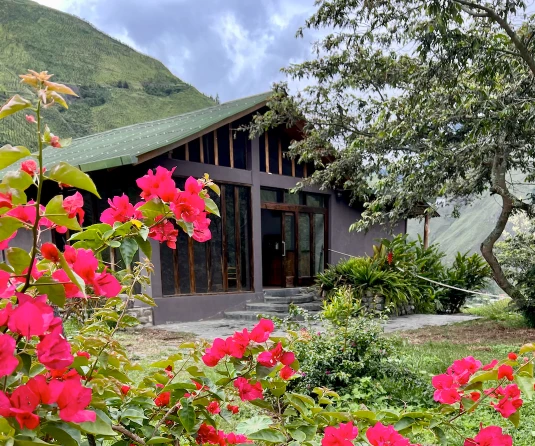 NATURE
Discover paradise
A step away from Machu Picchu is the best hotel in Santa Teresa, tranquility and comfort in your stay.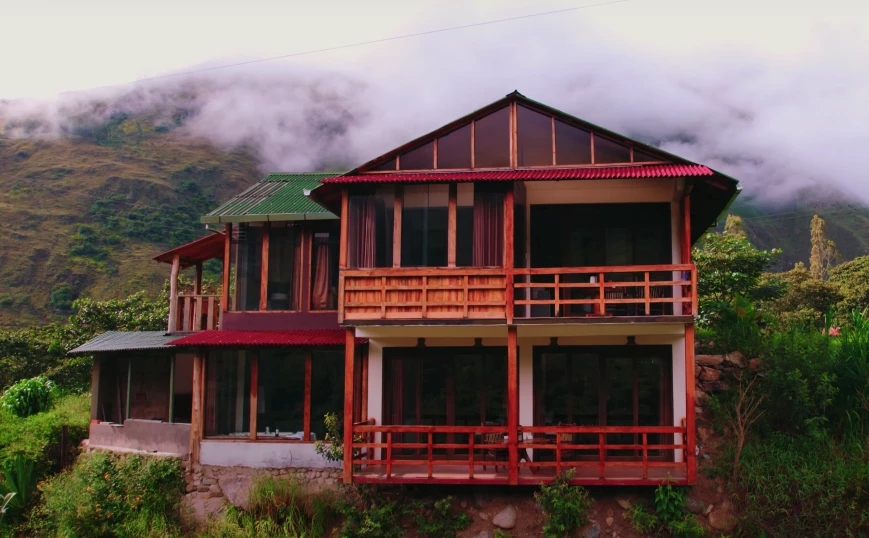 ADVENTURES
Hikes in Santa Teresa
From Vertikal Lodge we organize gentle walks that take you to the falls and do the famous coffee tour.
Our Rooms
The Vertikal complex is a new hotel proposal in our region, with an eco-sustainable infrastructure and a uniquely warm service.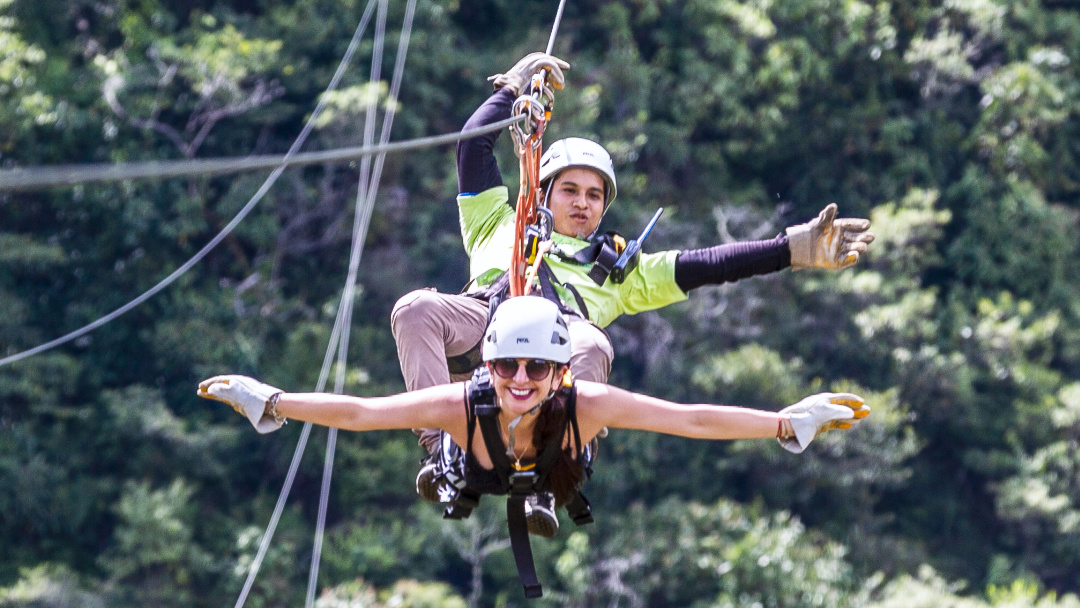 ADVENTURE SPORT
Vertikal Zipline - Canopy
The best in extreme adventure in Peru. The Vertikal zip line has one of the largest circuits in South America, with 4 zip lines that go from mountain to mountain with distances from 400 meters to 950 meters, where you will perform different forms of flight, including the famous flight of the condor, we will also cross 1 suspension bridge, live an unforgettable experience. We are located in Santa Teresa, La Convencion, Cusco.
RELAX
Cocalmayo Hot Springs
Come and enjoy the crystal clear waters of the Cocalmayo hot springs! Located in Santa Teresa, Cusco, these hot springs are an oasis of tranquility and relaxation in the middle of nature. Immerse yourself in the crystal-clear thermal waters and enjoy their healing properties while admiring the beautiful natural landscape that surrounds them. Don't miss this unique opportunity to rejuvenate your body and mind in the Cocalmayo hot springs!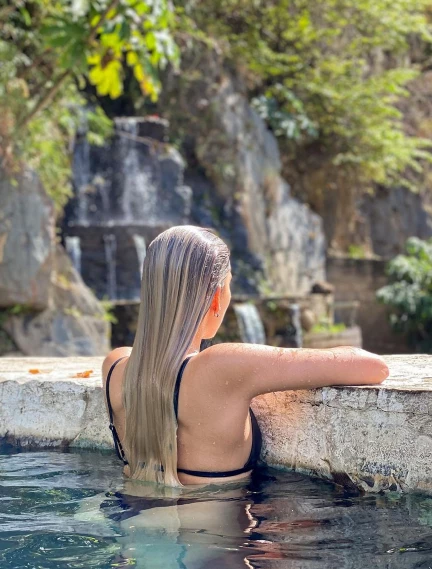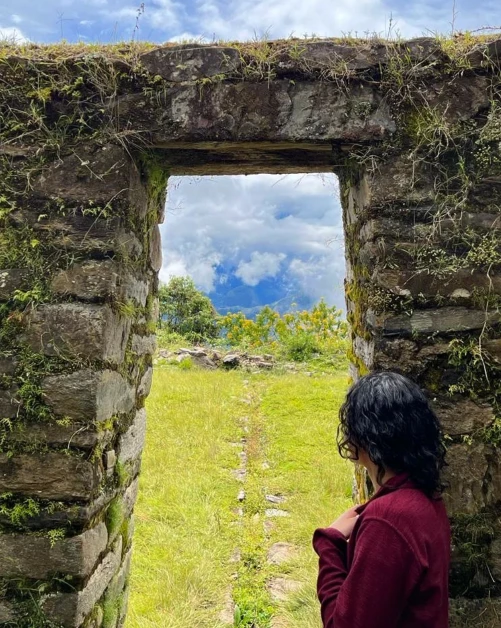 TOUR
Tours in Santa Teresa
Discover the most stunning places in Santa Teresa, Cusco! A must-visit are the Toctomayo waterfalls, where you can enjoy the freshness of the water in the middle of a spectacular natural environment. Another exciting adventure is the hike to Llactapata, which offers breathtaking views of Machu Picchu and its surroundings. Don't miss the opportunity to explore these natural and cultural wonders with our tours.
Comentarios de nuestros clientes
5.0
Out of 5 start
Daniela
mayo de 2022
El lugar es increíble, con una vista del jacuzzi magnifica, personal muy amable nos ofrecio limonada cuando llegamos
Demian Suarez
diciembre de 2022
Excelente lugar todo es super hermoso, la Atención de Pablo, la Sra Ana y Nilton lo Máximo Las actividades que se realizan son un Golazo Super recomendado
Andrew
junio de 2022
This place was awesome! The staff was super helpful and the views are stunning! My only complaint was that I only stayed ONE night and not an entire WEEK.