LLACTAPATA SANTA TERESA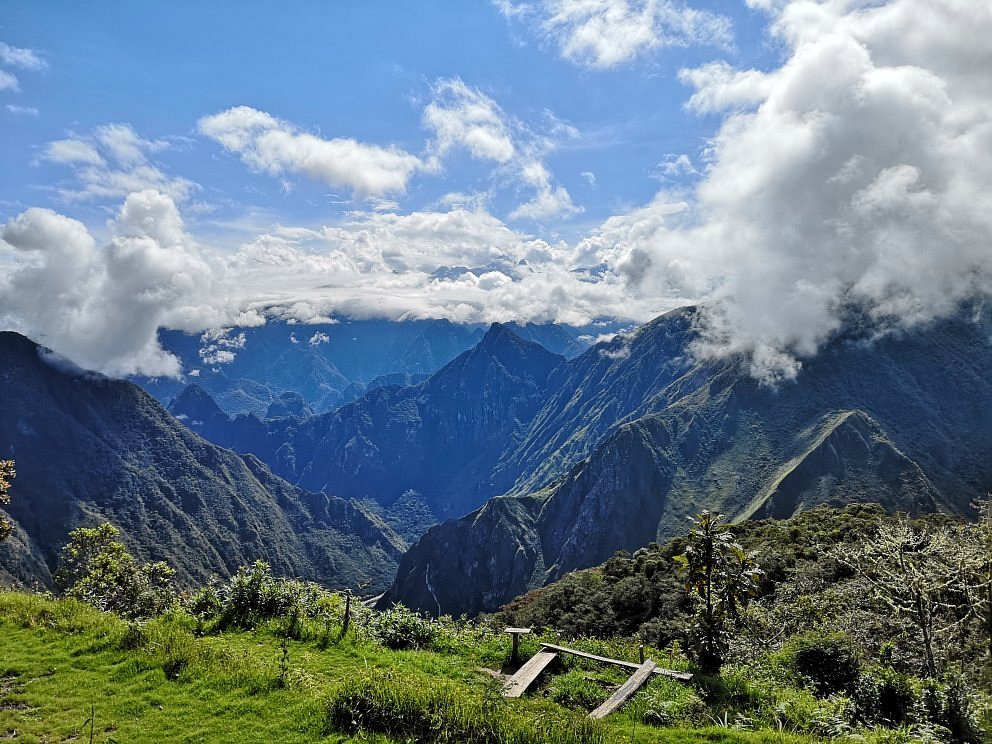 Along this route, you will be able to venture and have a valuable experience walking on an Inca trail built over 500 years ago. This route also led to the Inca city of Machu Picchu. During the journey, you will experience the local reality as well as the magic and charm of our cloud forest mountains, with Machu Picchu as the main icon in its surroundings.
ITINERARY
Early breakfast at the lodge, and we will take a private car to the Lucmabamba area, where this beautiful ecological coffee tour will be led by an award-winning coffee expert who has been recognized as the best coffee producer in Peru this year. This knowledgeable coffee grower will demonstrate the process of working, observing, harvesting, washing, drying, roasting, and preparing a true natural coffee. You will also have the opportunity to taste a typical coffee from the area (approximately 40 minutes).
After this pleasant experience, we will head towards LLactapata on an Inca trail, with a duration of three hours. We will make stops along the way to appreciate different points of interest, and our tour guide will share fascinating stories related to the ancient times and the place, making this ascent even more spectacular.
LLACTAPATA was an Inca village that supplied food and served as an administrative point in the region prior to the Machu Picchu valley. During the construction, LLactapata played a very important and decisive role in the progress of the Inca engineers. We will visit this place with the tour guide. To conclude, we will continue descending for two more hours until reaching the hydroelectric power station, where our transportation will be waiting to take us back to our lodge in Santa Teresa for lunch (approximately 40 minutes). Estimated arrival time is 3:30 pm.
Hiking distance: 16km
Initial tour altitude: 1650m above sea level
Max. altitude reached: 2916m above sea level
Difficulty level: moderate
Meals included: breakfast
Accommodation type: Lodge
INCLUDES:
Lodge (with terrace overlooking Saqsara Valley)
Breakfast, lunch
Private transportation
Professional guide
Snacks
RECOMMENDED ITEMS TO BRING:
Trekking poles
Small backpack
Mosquito repellent
Sunscreen
Clothing suitable for a tropical area
Extra money
MINIMUM NUMBER OF PARTICIPANTS: 2 PEOPLE
MAXIMUM NUMBER OF PARTICIPANTS: 6 PEOPLE